Descripción del producto
1 ton Mini Road Roller Compactor  ( FYL-880 )

Hydraulic Transmission: Hydraulic Steering and Hydraulic Turning, Mechanical Vibration;
Chinese Famous Water-cooled Diesel Engine, good heat Dissipation;

SAUER Hydraulic Pump; American WHITE Motor

FYL-880(1 ton vibratory road roller) is design for compacting and maintaining various roads, parking area, expressway shoulders, sidewalk, sports ground and garden lawn. Mechanical double-drum travel drives with greater grade ability. The steering wheel and driver seat help to operate road roller conveniently.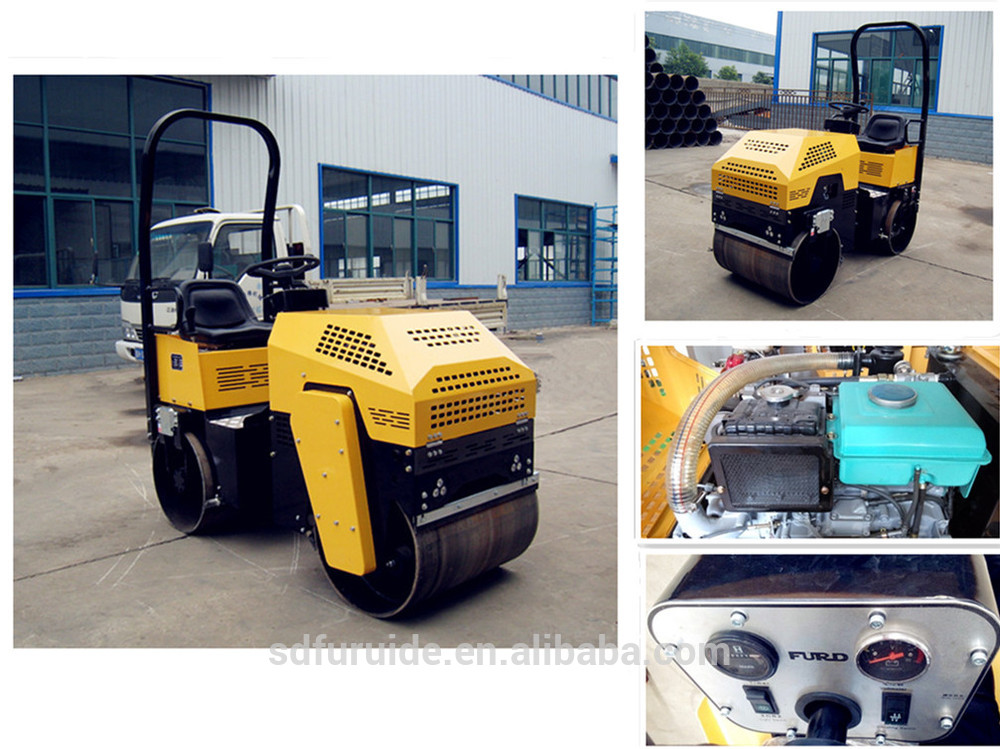 1.  Adopts hydraulic transmission, high gradeability, more flexible. asphalt compactor

2.  Adopts water-cooled diesel engine, good heat dissipation. asphalt compactor

3.  2 ton Exciting force, good compaction.  soil compactor vibratory roller. asphalt compactor

4.  The equipped with large capacity water tank, reduce the return water trouble, so that equipment can be continuous growth of working time.  asphalt compactor

5.  Full closed hydraulic control system, ensure the walking and compaction degree of accuracy, the maintenance is more convenient, convenient use, safety.  asphalt compactor
6. The side of a vehicle body design of a compact smooth walls, in the corners and edges of operation is very easy and convenient. asphalt compactor

7. The steel wheel with automatic pressing cleaning scraper, prevent dirt and asphalt in the steel wheel aggregation, compacting smoother. asphalt compactor

Field of Application:

The municipal landscape, residential landscape, golf course construction of pavement paving, sidewalks paving and compaction. Other construction in narrow area and compaction equipment weight sensitive construction situation, flexible and efficient completion of compaction work.   asphalt compactor

Techincal Parameter:    asphalt compactor

Model

FYL-880

Walk Speed

0-5km/h

Water tank

60L

Climbing Capacity

30%

hydraulic oil tank

19L

Drive

Hydraulic transmission


Engine Model

Water-cooled diesel 90N/ Honda GX390


Vibration Control

Electromagnetic Clutch

Power

9HP/13HP

Static linear load

20/55N/cm

Steel Wheel Size

φ540X740 φ540X800

Nominal amplitude 

0.6mm

Package Size

2100X1000X1650

Vibration frequency 

70HZ

Net Weight

1000kg

Exciting force

25KN

Starting Mode

Hand/Electric
Features: asphalt compactor

1). Operate radius small, can work in small area, suitable for groove backfill.

2). Use famous diesel engine, water-cooled diesel, high nd quality assurance, superior performance, easy to start. asphalt compactor

3). Adopt international famous brand SAUER hydraulic drive unit, and infinitely variable speed, walk forward and backward, reversing convenient. asphalt compactor

4). Use electrical startup, machine vibration control use electromagnetic clutch, easier operation.
5). Install luxurious seats, convenient adjustment, and work comfortable. asphalt compactor

6). Adopt international NSK bearing, MITSUBOSHI triangle belt, ensure the machine's work performance.
7). Surface spray, beautiful appearance, rust resistant.  asphalt compactor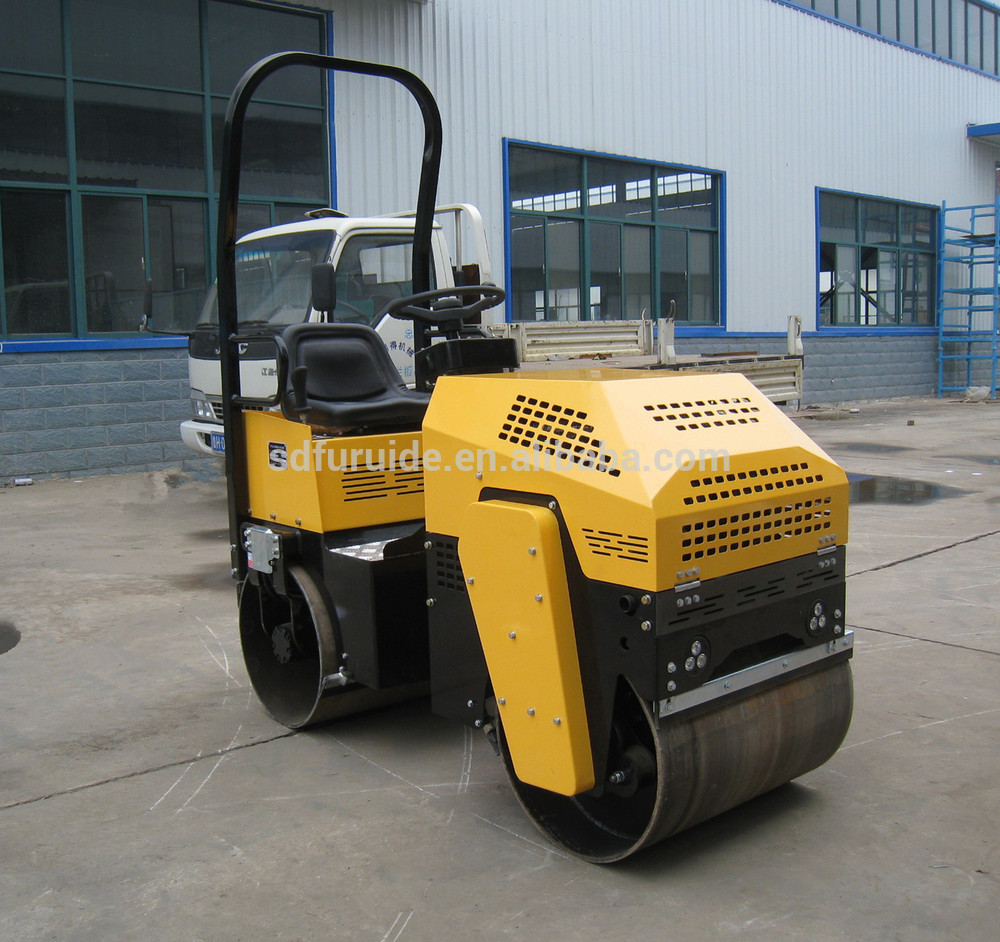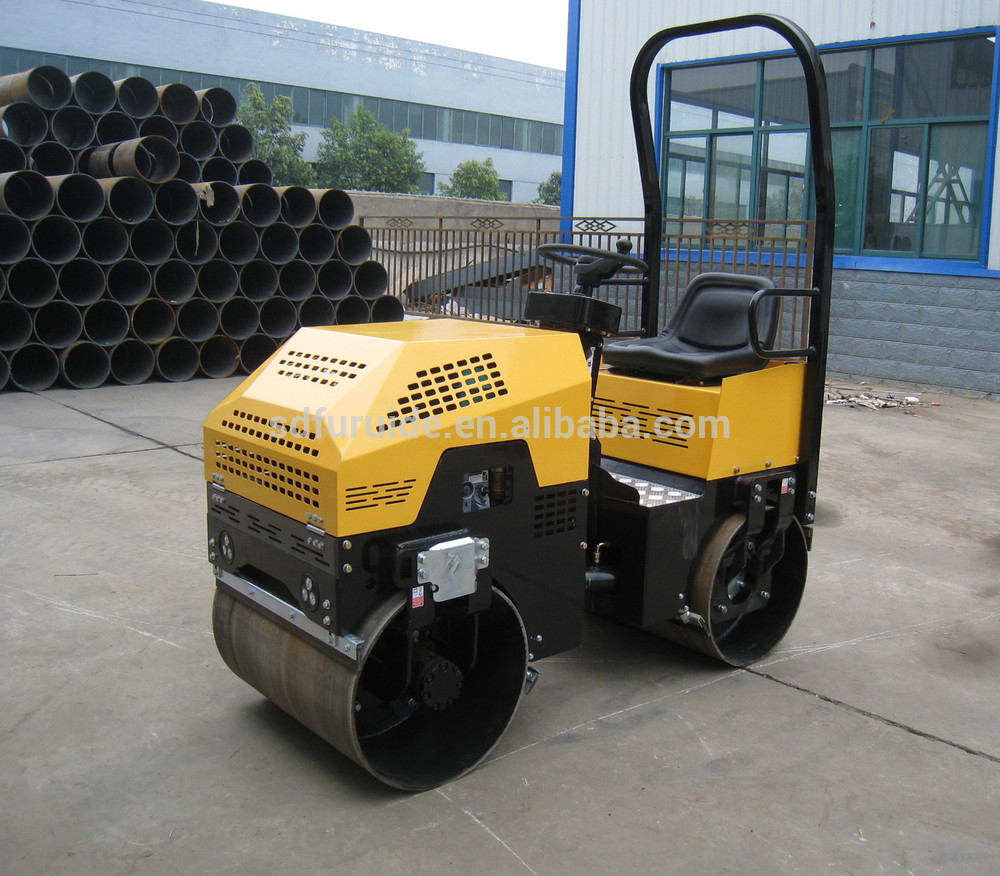 lr cpa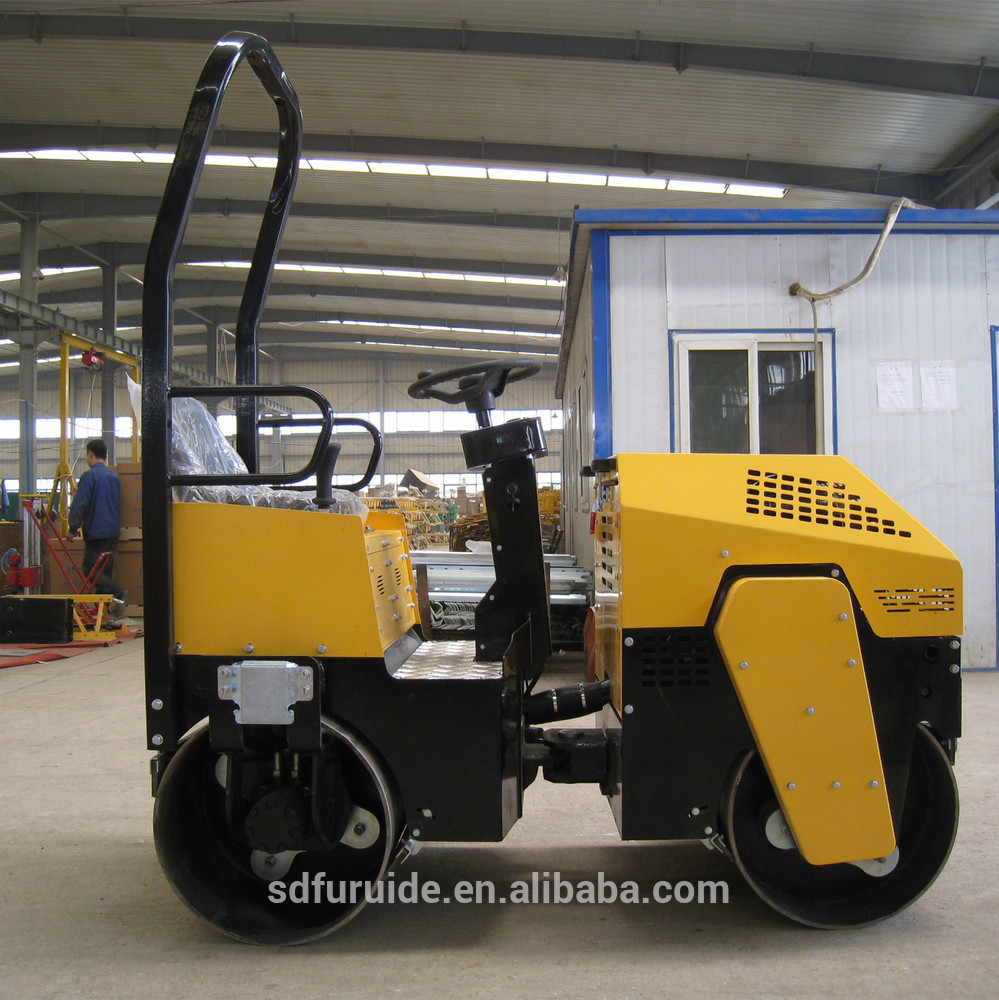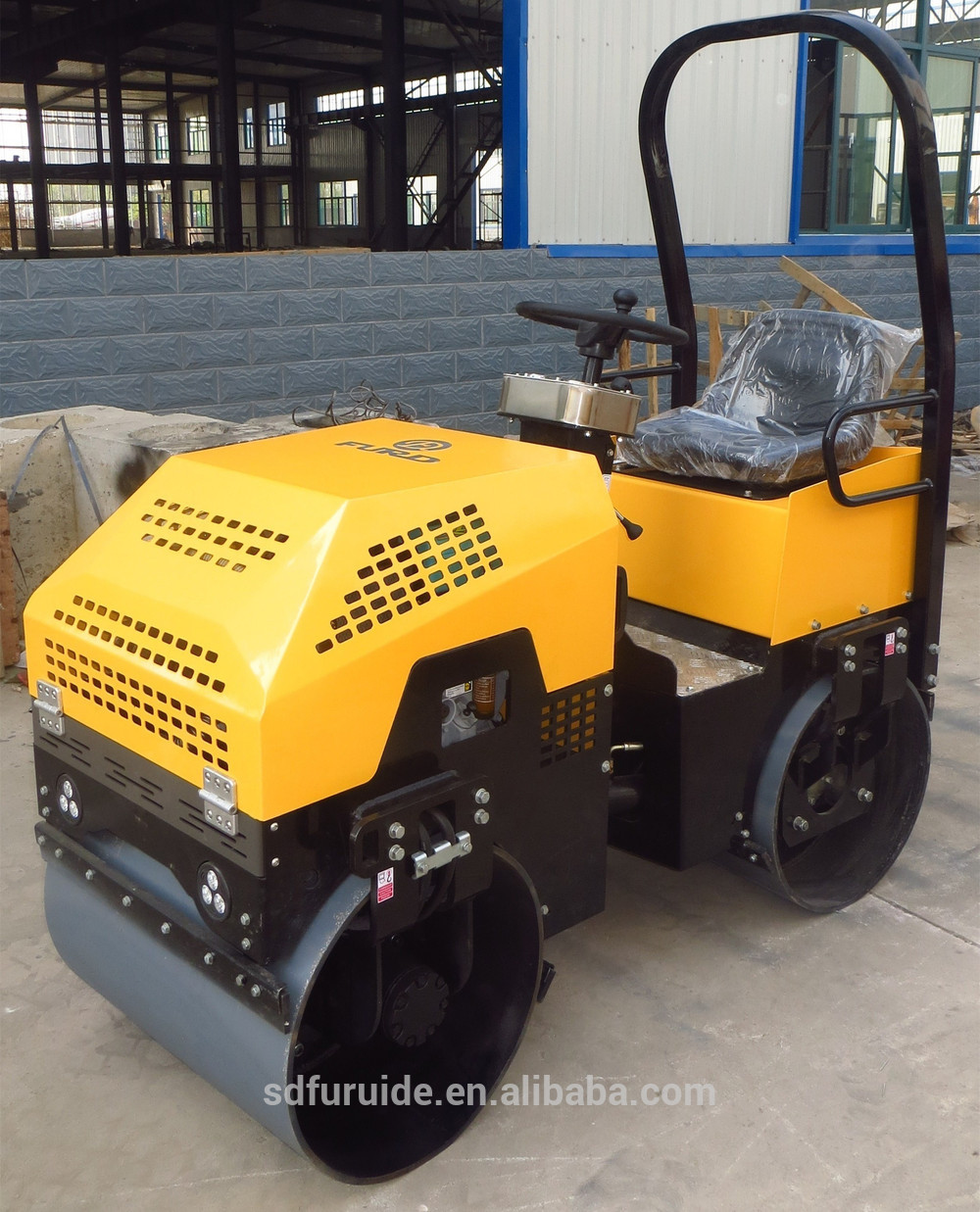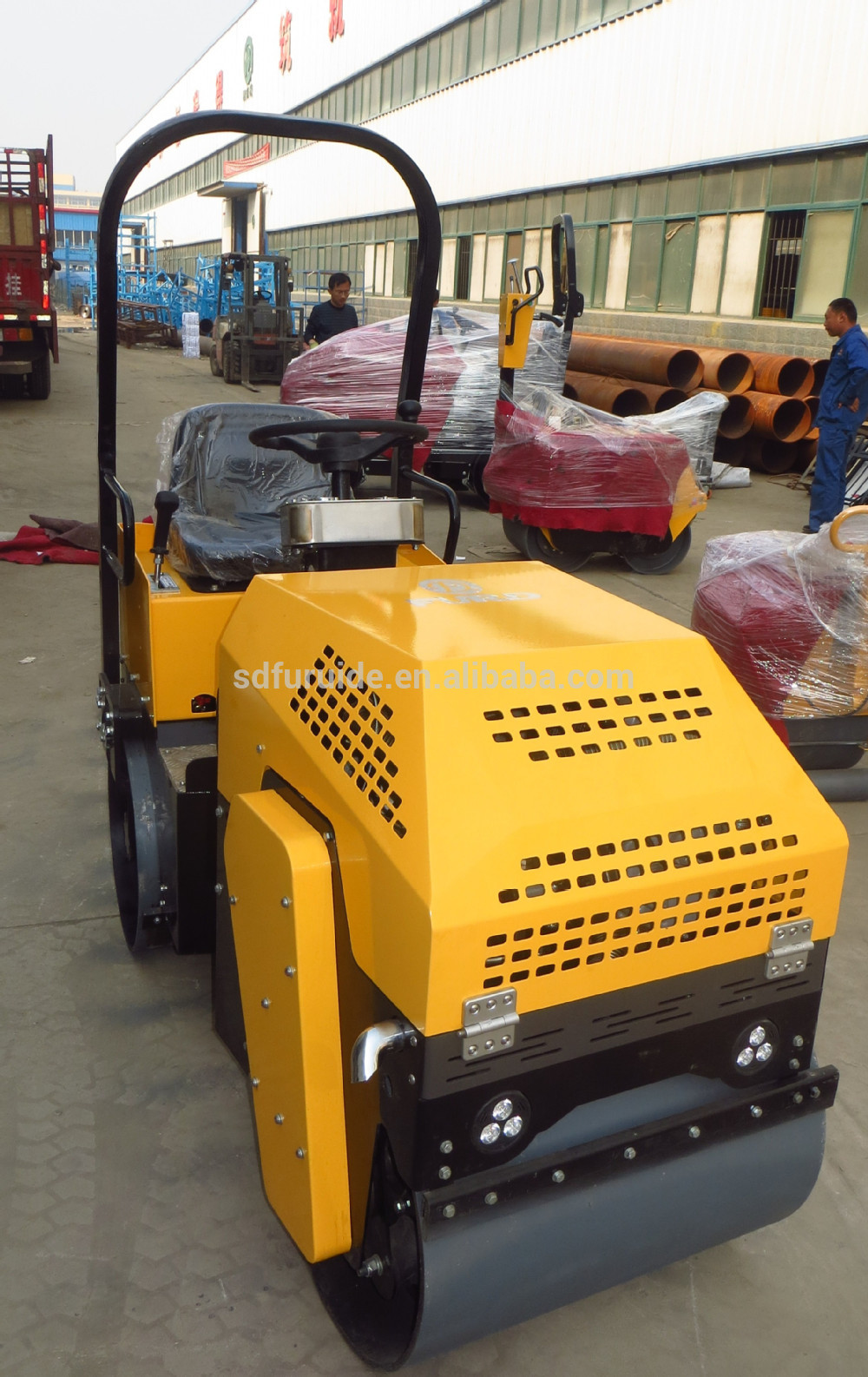 Production Process:    double drum roller type mini road roller compactor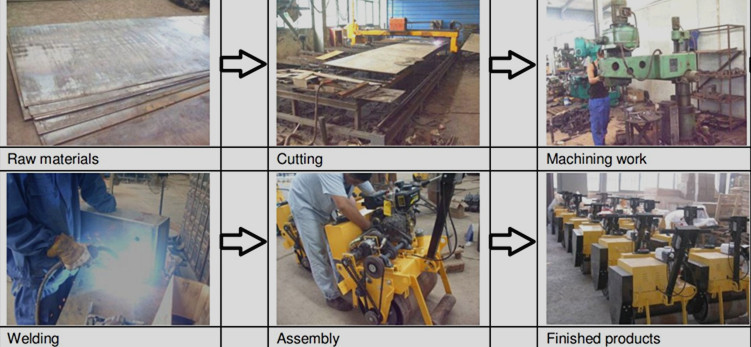 Our Products Range:
1. Vibratory Road Rollers: Ride-on Vibratory Road roller, Walk-behind Road Roller, Double Drum Road Roller and Single Drum Road Roller. asphalt compactor
2.Plate Compactor:One-way Walking Plate Compactor, Diesel Engine Plate Compactor, Gasoline Engine Plate Compactor. asphalt compactor
3. Concrete Screeding Machine: 4m-16m Concrete Truss Screed Machine, Hand Push Vibratory Screed.
4. Concrete Trowel Machine: 24HP Ride-on Concrete Trowel Machine, 5.5HP Hand Push Concrete Trowel Machine.
5. Project Light Tower: Honda Gasoline Generator Emergency Light Tower, Kipor Diesel Generator Light Tower, Mitsubishi Engine Light Tower, Ballon Lamp Light Tower. asphalt compactor
6. Concrete Vibrator, Asphalt Crack Sealing Machine, Concrete Cutting Machine, Road Milling Machine, Road Blowing Machine, Tamping Rammer, Concrete Breaker Machine and so on. asphalt compactor

Certification: asphalt compactor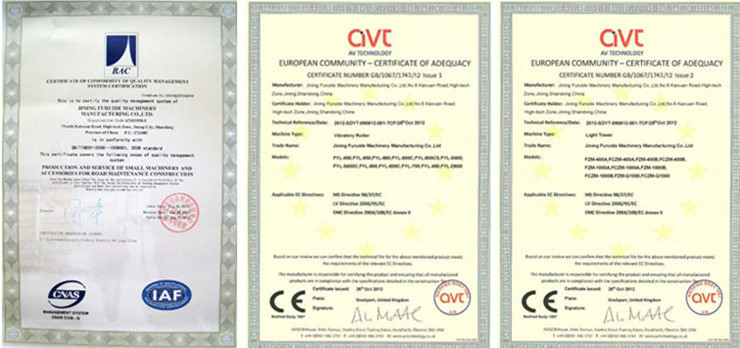 After-sales service:  

     --We guarantee that, under normal use,all defective machine can be repaired and changed for free(except easy wearing parts) .The  guarantee period of our product is 1years.  asphalt compactor

   --0ur company insist on"frist -class goods,reasonable price"  asphalt compactor
Exhibition: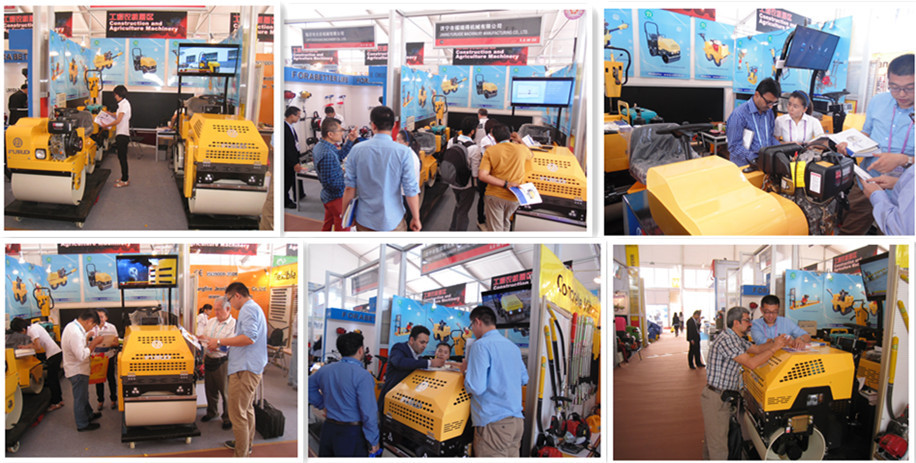 Our Sales Network:   asphalt compactor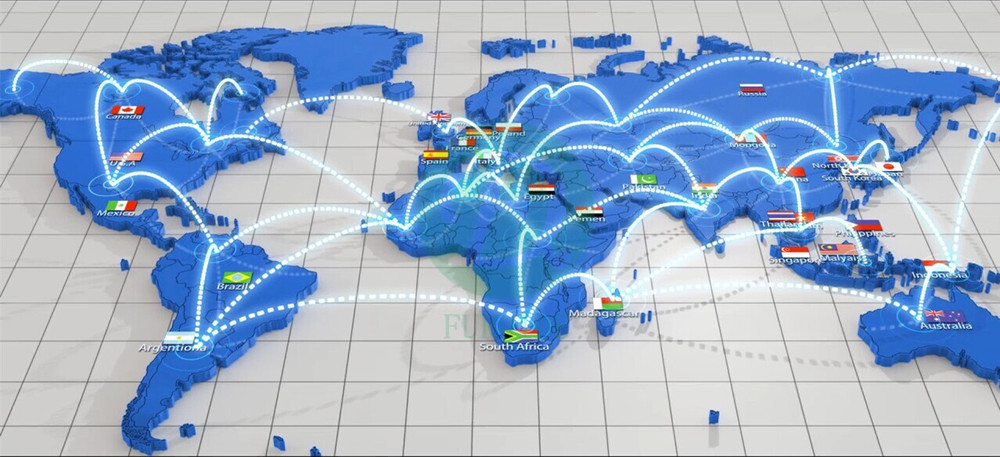 Company Introduction:   asphalt compactor

Jining Furuide Machinery Manufacturing CO., Ltd is a design, manufacturing and sales of integrated company. we specialize in manufacturing road roller, along with other road machinery machines. Strict quality management system, advanced production techniques and excellent service make our products popular in the world.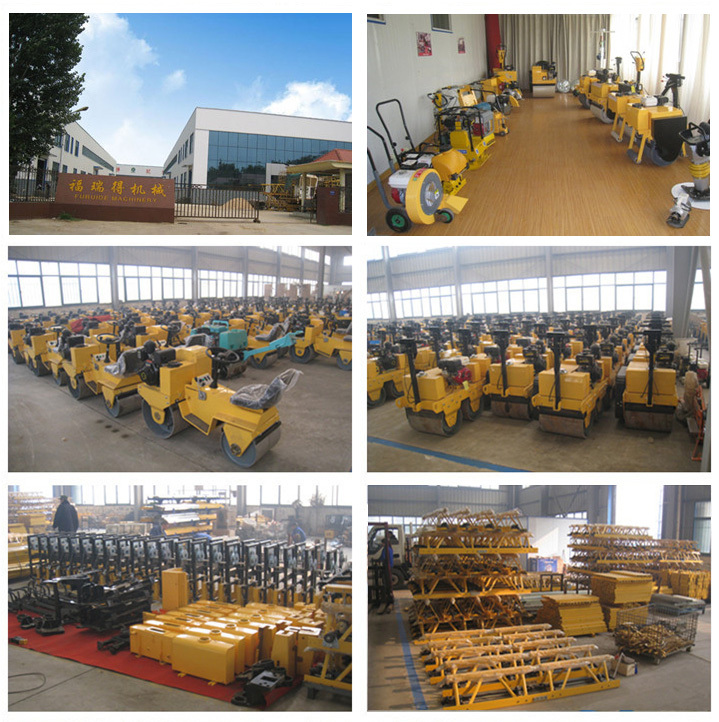 Perfect after-service, we always think of your demand ahead of time.
Never ignore every bit demand of clients during the service. Let our sincerely and specialized technique be always with you!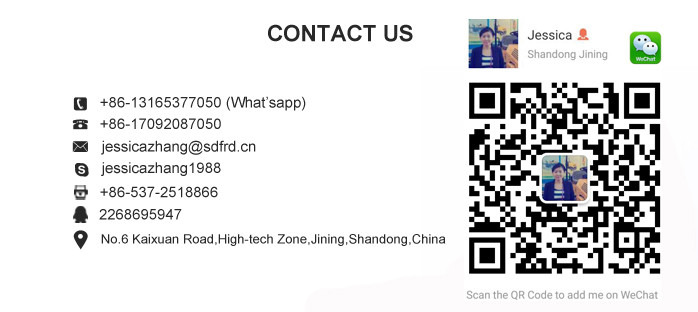 Jining Furuide Machinery Manufacturing Co., Ltd.
Jining Furuide Machinery Manufacturing CO., LTD, establecida en 2008, es un fabricante profesional que se dedica a la investigación, el desarrollo, la producción, la venta y el servicio de rodillos compactadores vibratorios, soleras de hormigón, torres de iluminación portátiles, paletas eléctricas, cortadoras de concreto y otras construcciones ligeras. máquinas. Estamos ubicados en la ciudad natal de Confucio y en la ciudad de Mencius Jining de la provincia de Shandong, con un cómodo acceso al transporte. Cubre 40 acres de superficie, más de 20.000 m² de taller de producción. Dedicados al estricto control de calidad y al atento servicio al cliente, nuestros empleados experimentados están siempre disponibles para hablar sobre sus requisitos y garantizar la plena satisfacción del cliente. En los últimos años, nuestra compañía ha introducido una serie de equipos avanzados que incluyen solera láser de concreto y máquina de llenado de grietas. Además, hemos obtenido certificados de CE, ISO 9 0 0 1 y 10 patentes nacionales de rodillos compactadores vibratorios. Se venden bien en todas las ciudades y provincias de China y nuestros productos también se exportan a clientes en países y regiones como Corea del Sur. Estados Unidos, Europa, Sudeste Asiático, África y Sudamérica. También damos la bienvenida a pedidos de OEM y ODM. Si selecciona un producto actual de nuestro catálogo o busca asistencia de ingeniería para su aplicación, puede hablar con nuestro centro de servicio al cliente sobre sus requisitos de abastecimiento. Esperamos establecer relaciones comerciales exitosas con nuevos clientes en todo el mundo en un futuro próximo.
Nombre de empresa: Jining Furuide Machinery Manufacturing Co., Ltd.
Representante: Daoguo Liu
Producto / Servicio: Rodillo vibratorio , Torre de luz , Solera laser , Máquina de sellado de grietas de asfalto , Cortador de carreteras , Paleta eléctrica
Capital (Million US $): 26000000RMB
Año de fundación: 2008
Facturación Annual: US$1 Million - US$2.5 Million
Porcentaje de exportación: 21% - 30%
Volumen Total de Compras anual (Millones de dólares EE.UU.): Below US$1 Million
Número de Líneas de Producción: 10
Número de empleados para investigación y desarrollo: 11 -20 People
Número de empleados para control de calidad: 5 -10 People
Servicio del OEM proporcionado: yes
Tamaño de la fábrica (metros cuadrados): 5,000-10,000 square meters
Ubicación de la fábrica: South of Hongguang Road, High-tech Zone, Jining City, Shandong Province of China
Persona de Contacto: Mr. Tyler Li
Número de Teléfono: 86-537-2269799